The 26th Annual MBCA Installation/ Awards
TUESDAY,  November 1st 2016  at the  Palladium  Ballroom Caesars  Casino /Hotel.Gala

All  2017 Board Members Will be sworn into Office By Mayor Don Guardian at this  Annual event!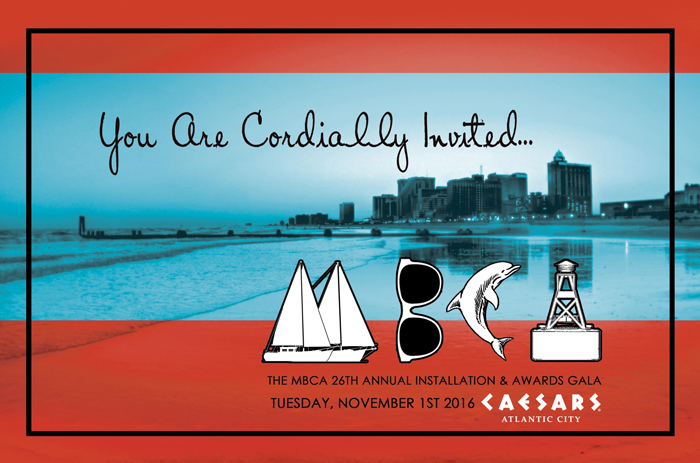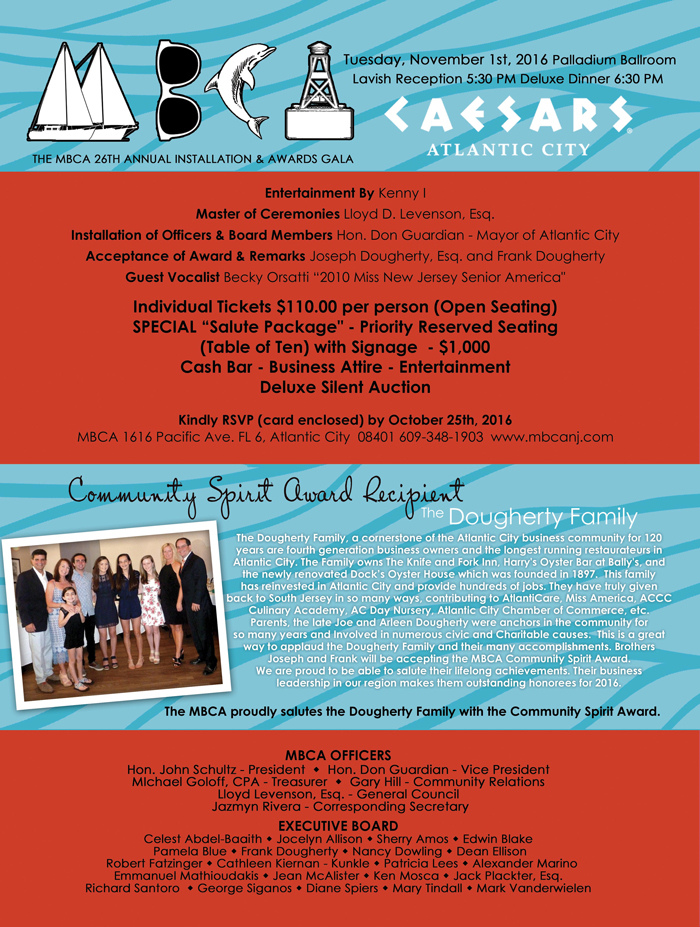 CLICK HERE TO PURCHASE TICKETS
"2016  MBCA  Community Spirit Award Recipient"  for our Fall 26th Annual  Installation Dinner  gala on Nov. 1st  is  The Dougherty  Family of Atlantic City (Small Business and Local  Entrepreneurs) – Owners of  Knife and Fork, Harry's  and  The NEW EXPANDED  DOCKS Oyster house  ( 7,500 sq, feet)  in existence  for  over 100 years  founded in 1897.  The Dougherty Family has been major community supporters of The HERO Campaign  AtlantiCare,  AC Chamber,, AC Day Nursery,  Seafood Festival  ACCC  Restaurant Gala, MBCA , and a lot more.  The family employs over  150 and has invested  in local economy  and is a major Pro-Atlantic City supporters.
They Truly are  the Anchor Of  The Atlantic City Business  Community. We Salute and Congratulate them on this award.
CLICK HERE TO PURCHASE TICKETS
Sponsorship s and ads Are available NOW Call- 609-348-1903 or
Download the Sponsorship Letter | Download the Program Book Ad Form