MBCA is a Proud supporter and Sponsor of the HEROTINI Challenge for the HERO Campaign.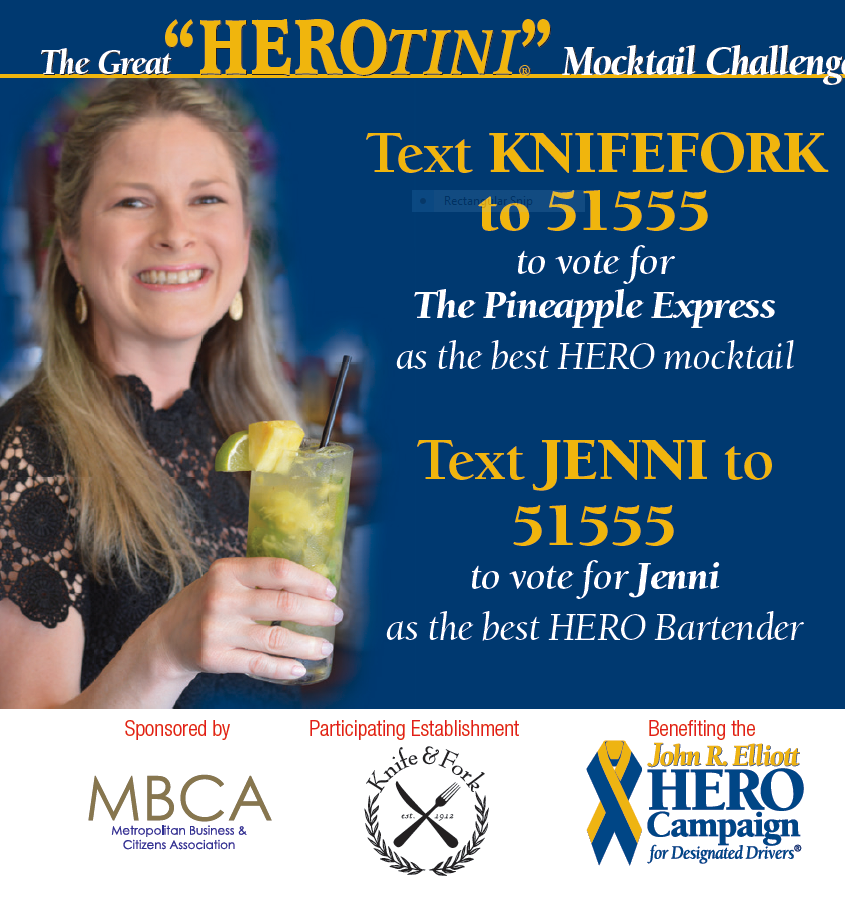 We are working with the BEST Bartender in Town,  Jenni of the Knife and Fork INN.  When u visit Jenni at The Knife, order her creation – The PINEAPPLE EXPRESS- its perfect for summer!
Please vote for her by clicking the photo above or by going to http://herocampaign.org/2017/05/knife-fork/
We are competing with other bars and restaurants until Labor Day!  We can win the challenge with all of our Great MBCA Members!
Voting Starts Noon Friday so Visit the Knife and Fork and vote for Jenni – a True HERO with us!
For more information about the Herotini Challange, please visit
http://herocampaign.org/herotini/