ATLANTIC CITY ( November 10, 2020) – The New Jersey Casino Reinvestment Development Authority (CRDA) is proud to announce a public private partnership with Atlantic City Electric to provide grants to Atlantic City businesses that sustained property damage earlier this past summer. The CRDA will match Atlantic City Electric's $50,000 in funding with an additional $50,000 for a total of $100,000 in grant money available.
"This board action demonstrates CRDA's ongoing commitment to the local business industry," said CRDA Executive Director Matt Doherty. "These grants will assist businesses located along one of the destination's main entryways to repair and beautify their storefronts, affording a positive perception for residents and visitors coming into Atlantic City."
"Atlantic City Electric employees don't just work in the communities we serve – we are part of them," said Mellanie Kai Lassiter, senior manager of Corporate Relations for Pepco Holdings, which includes Atlantic City Electric. "When our communities hurt, it hurts us all. These grants are going to help businesses rebuild and support a recovering economy here in Atlantic City."
The grant program, slated to begin this month, is intended to cover repair costs not otherwise covered by insurance carriers, as well as deductibles that these businesses may have paid to their insurance carriers. The application process will be open for 30 days effective November 9th or until funding is exhausted.
Grant applications are available at www.njcrda.com. The CRDA will review and award grants based on the submitted applications on a first-come, first-served basis in an amount up to $5,000 per applicant.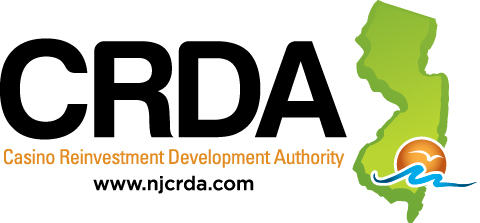 ____________________________________
About the Casino Reinvestment Development Authority
The only agency of its kind nationwide, the CRDA has used Atlantic City casino reinvestments as a catalyst for meaningful, positive improvement in the lives of New Jersey residents since 1984. Under the 2011 Tourism District Act, the Authority's mission evolved from statewide projects to becoming the state's key economic development agency for Atlantic City. CRDA's expanded responsibilities now include land use regulation, tourism marketing and clean and safe initiatives. The CRDA also oversees Historic Boardwalk Hall (the leading entertainment venue of its size in the country) and the Atlantic City Convention Center. In total, CRDA has invested nearly $2 billion in more than 400 projects statewide, of which $1.8 billion has been invested in Atlantic City, spurring business investments and expansions, and creating permanent jobs in the process. For more information about CRDA and our projects, visit www.njcrda.com, and follow us on Facebook and Twitter.
For destination photos and videos media may visit www.doatlanticcity.com/mediaonline where dozens of assets are available for download. For complete Atlantic City tourism information, visit www.doatlanticcity.com.